Profile
boromirslover's Journal
Hetero-Life Mates
Free Account
Created on 2009-06-18 03:10:58 (#408896), last updated 2011-04-06 (337 weeks ago)
0 comments received, 6 comments posted
2 Journal Entries, 1 Tag, 0 Memories, 6 Icons

About

Mini Bio
I am 5'1. I know, so short. I am sarcastic and very outspoken. I am pro-choice. I choose to live a childfree life. :)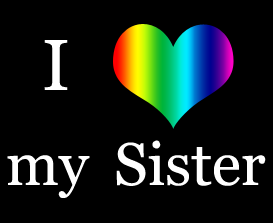 Do'h! You are Homer! You live life to the fullest,
when you can get off the couch. You love food,
and have even been known to wrap a whole stick
of butter in a waffle then eat it. You aren't
the greatest role model, but you wouldn't hurt
a fly, except maybe for Bart. Why you little!!!
Just remember that eating a whole package of 64
slices of American cheese as a midnight snack
may not be such a good idea. You tend not to
think things through, especially all those
crazy plans you have carried out. You do things
for yourself and think if God wanted us to go
to Church on Sunday then he should have made
Sunday an hour longer.
Who are you on "The Simpsons"? (Has pics)
brought to you by
Quizilla


be sorted @ nimbo.net

Connect
anne rice
,
billie piper
,
community
,
darren shan
,
david tennant
,
doctor who
,
duran duran
,
harry potter
,
incubus
,
interview with a vampire
,
jared padalecki
,
jensen ackles
,
kate rusby
,
laurell k. hamilton
,
lost
,
no doubt
,
photoshop
,
prison break
,
rain
,
reading
,
secret diary of a call girl
,
sookie stackhouse series
,
stephen king
,
supernatural
,
t-bag
,
the office
,
the simpsons
,
true blood
,
ugly betty

People
[View Entries]

Communities
[View entries]

Feeds
[View Entries]

Subscriptions (0)

Linking
To link to this user, copy this code:
On Dreamwidth:
Elsewhere: